"Helping organizations and  business develop a social media strategy that's driven by their business goals, to get Value from Social Media" – our passion!
---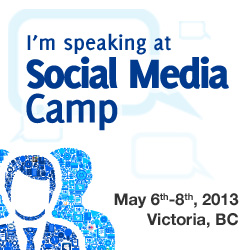 Social Media Camp 2013, May 6-8 – Victoria BC
For three days in May over 700 enthusiasts will gather and celebrate at the Convention Centre in Victoria BC. The 2013 Social Media Camp is a guarenteed not to be missed event that gets better every time you attend.
ATTEND my Wed. May 8th 9:50 am. Colwood Room presentation: "Shoot, Post & Embed YouTube videos for your website"
Get your tickets early for this fantastic opportunity to begin and extend your Social Media knowledge and Fun!
See you at Social Media Camp Victoria, May 6-8 2013.       
10% Discount Promo Code:    McLaughlin
---
My Social Media Blog Posts
---
WordCamp Victoria – Jan. 12th 2013 – Video for WordPress and the Web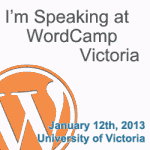 Best Color Video owner Mark McLaughlin will take you on an easy walk through the creation and editing of video files. You'll learn about setting up and customizing your own YouTube Channel and why that's important for Search Engine visibility.         Link to 2 Page .PDF Outline

 You'll see how to Share those videos from within YouTube and how to Embed any video into your own WordPress or other website for display. We'll touch on hardware, file formats and editing software. You'll get a handout and enjoy lots of Q&A both during and at the end of the presentation.  The target audience skill level is Beginner to Intermediate.    All are welcome!
---
My Social Media Blog Posts
---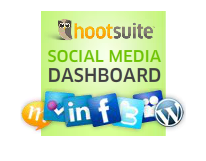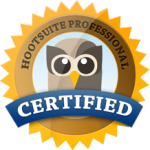 Setting up the HootSuite Social Media Dashboard
Join Mark McLaughlin @BestColorVideo for a walk through the HootSuite product, designed to help you manage your Social Media accounts across multiple platforms including Twitter, FaceBook, LinkedIn, YouTube, Flickr, Google+, & more. HootSuite is a great Vancouver based company and  just passed  its 3 Million User Benchmark.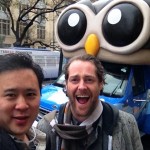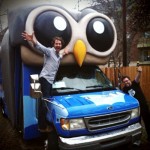 We'll look at setting it up, adding accounts and day to day administration for "a Tool you'll never want to be without." TM
See you at Social Media Camp Victoria, June 8-9   2012.
   My HootSuite Presentation  is Fri. June 8th at 8:30am. Victoria BC Convention Centre in the Sidney Room. Laptops & Smart phones invited.
---
TRAINING TESTIMONIAL:  "I`m a beginner in the world of social media and had already been to a tutorial on Hootsuite that left me in the dark.  I was delighted that, after an hour or so at Mark`s presentation, I not only understood Hootsuite but got a basic grasp of Twitter, too…  It`s worth noting that I had no experience with Twitter at all!  … Mark has the gift of teaching! "  – Karen R.
---
My Social Media Blog Posts
---
If you found this interesting, Please Like it, Share it!
Tweet